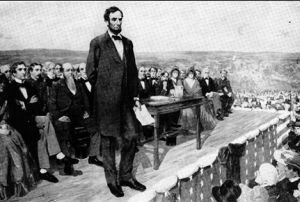 I was recently nominated for the International Academy of Web Television Board of Directors. This is actually my second time being nominated and the honor is just as powerful for me this second time as it was the first. However, time and experience has made my reasons for accepting this time around different than they were last. More on that after I present the statement I submitted for the Academy's consideration:
My name is Jenni Powell. Since 2006, I have done jobs in web entertainment ranging from production assistant on lonelygirl15 and The Guild, to independently producing series such as Bumps in the Night and the yet-to-be-released Pryce, to currently holding a Staff Producer position at DeFranco Inc headed by prominent YouTube influencer Philip DeFranco. Having held a wide-variety of positions has instilled in me a deep respect for this space that I now plan to spend my life working and growing in.

I feel our future goals at the IAWTV should focus on defining ourselves fully as an organization. We have wonderful committees of people working very hard towards individual goals that are themselves important but without a fully fleshed-out overall Mission Statement to bring them all together.

I would also love to see more outreach to the supportive elements of series creation: the equipment rental companies to supply discounts for IAWTV members; working with insurance companies, both personal and for productions, to ease the costs to members while also promoting production and personal safety.

The only way to do any of this is to define what we are and what we hope to accomplish. We need a Board that is comprised of people that can work together to inspire action. I implore you not only to consider who you vote for as individuals, but who you feel as a cohesive whole will spur on the most change. Whether that includes myself is up to your discretion. Thank you.
Over the last few months of the organization's existence, we've seen a lot of changes. Most notably, a change to open enrollment and the decision that the organization will put on it's own awards show as opposed to being affiliated with the Streamy Awards. Both issues opened up intense dialogues, the majority of which took place AFTER the actions took place. I've gone back and forth several times on both issues with my feelings, ranging from frustrated at being ill-informed beforehand and illuminating in the call-to-action each spurred in me. I also spent a lot of time thinking there MUST be a happy medium between the two, a way to open up honest and straightforward dialogue while also moving the momentum forward, so as to continue progressive actions.
There are issues specifically important to me at this juncture in my career within this organization: I hope for more communication and mutual-respect between the so-called "web series creators" and "YouTubers" (both terms that aren't perfect, but that is another issue entirely), I want members to be able to get access to resources that will improve their skills AND quality of life, such as IAWTV equipment rental discounts and access to insurance and healthcare.
There are other issues that are important to me but that I know others are more qualified to take the lead on: the passion Felicia and Derek feel for improving the technology of the organization, Zadi and Jack's tireless efforts to be in constant contact with new members, Matt's undying energy when it comes to improving communications within the organization and with media outreach, and Amber and Dina's incredible skills and organization when it comes to co-chairing the Awards Committee, just to name a few.
And this brings me to the final section of my statement. One of the people I most admire, living or dead, is Abraham Lincoln. Besides the basics they teach you in school: the Gettysburg Address, the Emancipation Proclamation, his assassination by John Wilkes Booth, the reason he was such a brilliant leader was that he surrounded himself with people who had different skills then himself, sometimes appointing people that held exact opposites views as he in order to keep a sense of balance in his thought processes. Something similar to this is what I think will make the IAWTV Board strong and lead to the most progress is the coming years of growth. And since the board is not like a presidency, and there is not one person appointing their advisors, it is up to Academy members to attempt to vote in a well-balanced Board for themselves. I hope that this is something that can be accomplished and that is what I am currently most passionate about. I hope members will keep it in mind when making their choices in the voting rounds to come.