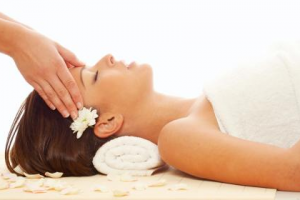 Stuart and I just got on board helping out with producing and assistant directing a romantic comedy short film called Bridesmaid #3. It's been a while since I last ADed and even longer since I've worked on an independent film. In fact, I don't think I've worked on a short film since September 12th, which was several years ago. But really, producing for low-budget film is very similar to producing for web series.
What's really special about this project isn't just that it's well-written with a simple yet engaging story, though it always helps to enjoy the material you are working on, but how it is going about trying to put together funding for the project. Jessica Noboa, who is not only on the producing team but will also star in the film, has put together some fundraising events that are not only enjoyable but that take advantage of talents at her disposal and fit in with the theme of the film.
The first of two events is a Massage and Mimosa day. Jessica is a masseuse and she is using those skills to provide a relaxing afternoon of inexpensive massages and free mimosas. I know I'll be there and boy will my aching muscles thank me for it! And 100 percent of the proceeds go straight back into making the film.
If any of you have July 11 free and want to partake of this luxurious event, here are some more details:
Kenmore House
1323 N Kenmore Ave
Los Angeles, CA 90038
Massages will be begin at 10 AM and you will have your choice of a 10 minute chair massage for $15 or a 20 minute table massage for $25.
Hope to see you there!